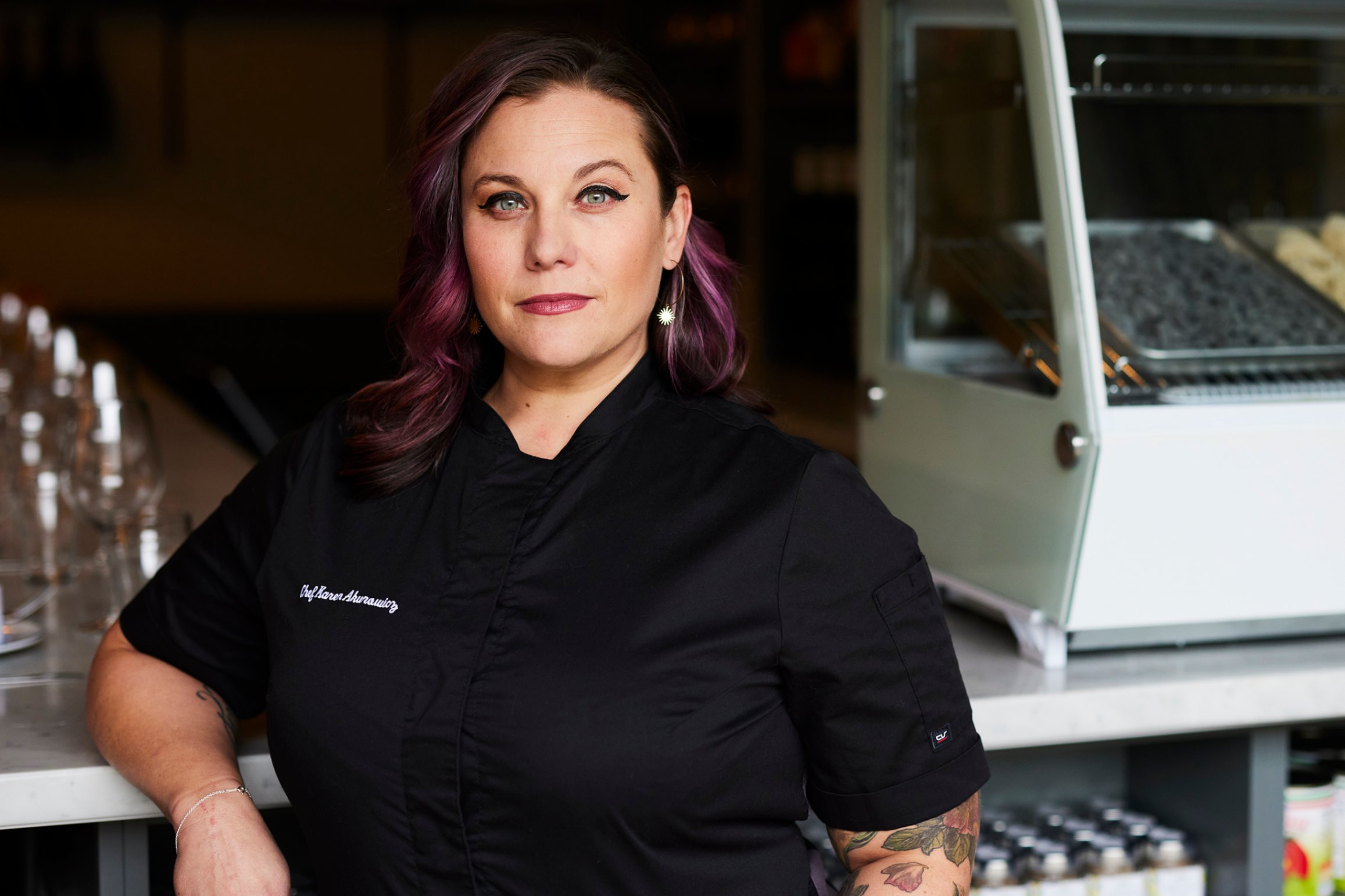 Karen Akunowicz is an accomplished chef, owner of the renowned Fox & the Knife, and recipient of the prestigious James Beard Foundation Award in 2018. Her culinary journey began after graduating from the University of Massachusetts in 2001, when she enrolled at the Cambridge School of Culinary Arts and obtained her degree in 2004. Karen's passion for Italian cuisine led her to spend a transformative year in Modena, Italy, immersing herself in the art of Italian cooking as the Chef at L'Avian Blu.
Back in Massachusetts, Karen honed her skills as the Sous Chef at Oleana Restaurant in Cambridge, working under the guidance of James Beard Award-winning chef Ana Sortun. It was there that she discovered the rich flavors of Middle Eastern cuisine and embraced the farm-to-table philosophy. Karen's talent and creativity flourished during her time as the Executive Chef at Myers+Chang, where she crafted bold and craveable dishes influenced by Chinese, Taiwanese, and Southeast Asian cuisine. Her remarkable talent gained recognition, earning her accolades such as a four-star review in The Boston Globe and being named Boston Magazine's Best Chef in 2016.
Karen's culinary prowess extended beyond the kitchen as she captivated audiences on Bravo's "Top Chef" and competed on Food Network's "Beat Bobby Flay." Her impact on the food world was acknowledged by Marie Claire magazine, as she was named one of the "21 Badass Women Changing the Food World." She also co-authored the cookbook "Myers+Chang at Home" and actively contributes to Prowder.com, sharing lifestyle articles and recipes.
Committed to making a difference, Karen supports the No Kid Hungry organization, working tirelessly to eliminate childhood hunger. Currently, Karen is focused on her new restaurant, Fox & the Knife, where she showcases her passion for Italian-inspired cuisine in a warm and inviting enoteca. With an impressive culinary background and unwavering dedication to her craft, Karen Akunowicz continues to redefine the culinary landscape and has just finished her second cookbook, Crave.
See What's Inside After the Box Ships!
Happy Cooking!
If you're not a CrateChef subscriber, what are you waiting for?
Order yours or a gift today!  Limited quantities of each box available.